Video & Sound System Installation in Greenville, SC
If you live in North or South Carolina and you want to upgrade your church, school, funeral home or boardroom with a new video or audio system, Hames Pro located in Greer, SC, and serving clients from Greenville, SC, and other nearby towns, is ready to help you. We serve both commercial and institutional customers and make sure that they get individualized attention and turnkey results. Whether you are looking for an upgrade or you just have some ideas, the AV integrators at Hames Pro will answer all your questions and provide you with the information you need.
Contact us now!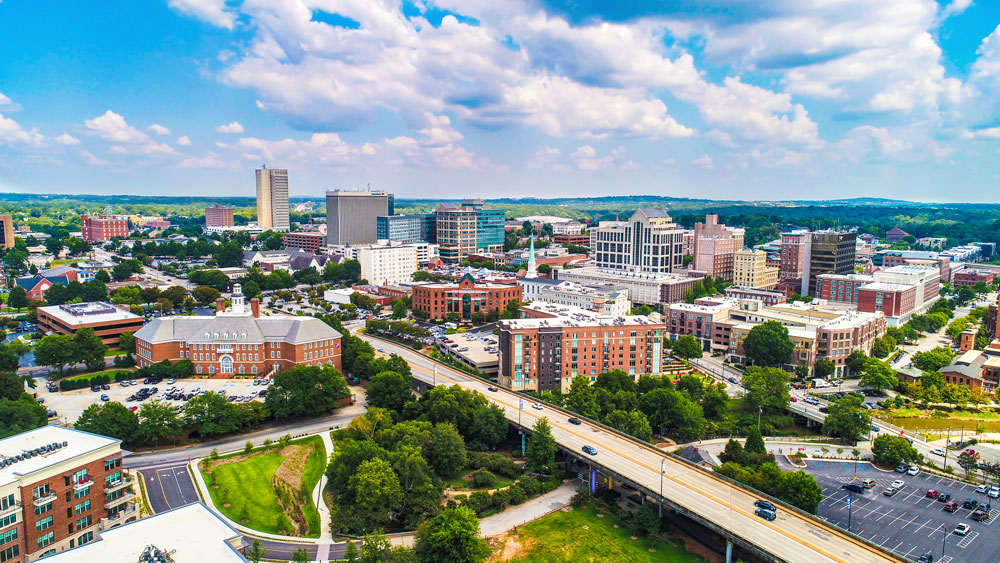 Commercial Contractors
At Hames Pro, when we perform installation, we always make sure that the system we are installing is tailored to your specific presentation requirements and personal needs – whether you are controlling a slideshow, showing a video, or projecting a live feed. Our installation team tailor visual installations around the needs of the clients. We are able to install different types of audio and video systems, and we offer training sessions to make sure that you have all the knowledge needed for operating the new system. Complete training for the client ensures you know how to use your new systems to perform their best.
Church Video Systems
At Hames Pro, experienced and professional contractors install church audio/visual equipment for your sanctuary, fellowship hall, classrooms, and other gathering spaces. Our team is always ready to consult you about the equipment and make recommendations.
Video Projector Installation
A video projector is an important part of the multimedia experience. Its primary purpose is to deliver the message in a clear concise that everyone can understand. At Hames Pro, we provide the state-of-the-art equipment that is needed for an impeccable viewing experience and train our customers on how to use their new video projection installation for worship, presentations, and other spaces and events. Additionally, we also provide the right software to get the job done and make it look professional.
Video System Upgrades
If you need to upgrade your video system, we are also ready to help. At Hames Pro, we have bonded and licensed professionals, who will upgrade your video system fast and efficiently.
Your Complete Audio/Video Solution
At Hames Pro, there are professionals who are able to design and install sound systems that are tailored to meet your unique needs and requirements. Whether it is a simple or robust system, we will be able to help. We can guarantee that a sound system installation from us will serve you for many years with the functionality you expect.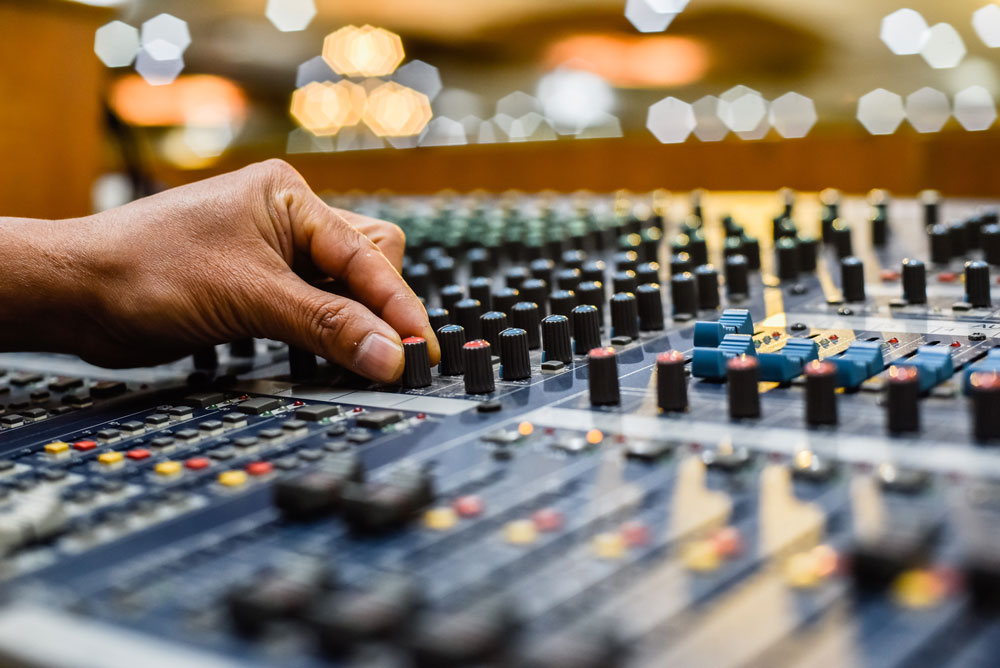 Church Sound Systems
We install all types of church sound equipment. We are experts at tailoring sound systems using the proper components that help maximize sound in your sanctuary. Our team is familiar with every critical element of church sound systems, and we are ready to consult you about the intended use and give recommendations about how to get the most out of your system.
Sound System Installations
If you need a high-quality sound system, Hames Pro professionals are ready to help. We will install a high-quality system that will serve you for years and provide you with the proper functionality that you expect for different spaces and events, including stages, conferences, concerts, etc.
Sound System Repair
At Hames Pro, we also specialize in sound system repair, and we are able to handle small and big projects of any complexity. Therefore, if your sound system is broken, or it does not work properly, feel free to contact Hames Pro – our specialists will be able to help you.
Sound System Design
Our team consists of talented professionals, who love and enjoy what they do. They are able to design a sound system specific to your facilities. Our design services include a personalized consultation and a FREE walk-through – the expectations and needs of our customers are our top priority.
Sound System Upgrades
If your sound system is old and does not work properly anymore, there are improvements that we can make. If you are ready for the upgrade, our team is able to handle the retrofit. The specialists of Hames Pro will take out old components of the system and replace them with the most advanced technology, which will make your sound system the best it can be.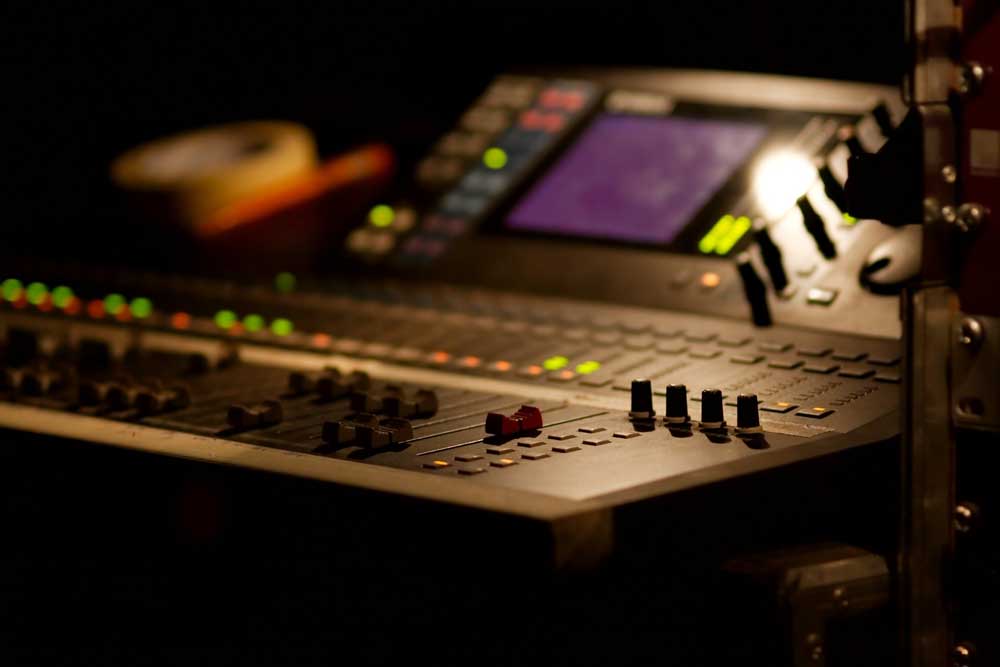 Are you in need of a new Sound or Video System for your Church in Greenville, SC?
If you need a new sound or video system to be installed, Hames Pro is ready to help. We have been serving our customers since 1975, and we specialize in all types of sound and video systems, and we work with major brands. Our mission is to make sure that you have the best experience with your equipment and enjoy it for many years.
Video and Sound System FAQs
Here are the answers to the most common questions about our company and the services we offer.
What brands do you work with?
We feature only high-end brands and manufacturers, including:
Allen & Heath
Alphatron
Atlona
Audio-Technica
Audix
Behringer
Biamp
Chief
Community
Crown
Datavideo
EIKI
Epson
Gator
JBL
Kramer
LEA Amplifiers
Midas
Presonus
Pro Presenter (Renewed Vision)
QSC
RDL
Renkus Heinz
Roland
Sennheiser
Shure
Tascam
Plus many others.
Can you coordinate with my new construction?
Yes, our specialists will work with you and your contractors to make sure that your sound or video system is installed properly. We will coordinate your construction process and account for such things as future upgrades and growth.
What industries do you service?
Our clients include house of worship, schools and lecture halls, board and conference rooms, arenas, stadiums, entertainment venues, funeral homes, courtrooms, and others.
Can you show me how my new system will work?
Yes, don't worry. At Hames Pro, we provide training and refresher tips to our customers to make sure that they can operate their new sound and video systems with confidence. Let Hames Pro Be YOUR Audio Visual Media Provider!Call us today at
864-490-5716
.