Commercial Audio/Video Contractors in Greer, SCC
Many businesses in Greer, SC rely on audiovisual technologies as part of their everyday operations. Whether it's an all-hands presentation in the conference room or audio and video for a special event, your commercial facilities need AV capabilities—and the AV integrators at Hames Pro is here to provide them. We're seasoned commercial audio contractors who understand the nuances of bringing together audio and video capabilities in a system that's just right for your needs.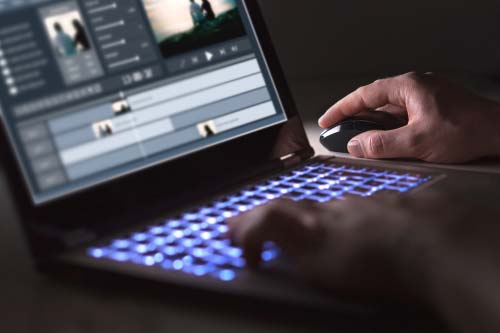 Commercial Audio Contractors

From them muzak playing over the loudspeakers at your grocery store to PA and paging systems for healthcare institutions, be bring you a complete scope of audio capabilities in whatever capacity you need them. Our audio systems support music, voiceover, live audio, looped audio and much more, with controls that put you in charge of everything. We offer sound system maintenance, design, installation, repair, upgrades, additions and troubleshooting, as well as training for everything we set up.

Commercial Video Contractors

Need a projection system for your company's conference room? Video capabilities for your event venue? A live projection system for your church? Our commercial video contractors configure systems that meet your specific needs, while maintaining a user-friendly interface. We can also retrofit any existing video systems to upgrade their capabilities and improve the caliber of the video you're working with. Expect a system that's easy-to-use, reliable and exceptionally capable.
AV Solutions for Any Facility
Because our audiovisual solutions are always customer-specific, you're guaranteed a system that performs exactly to your specifications. We've worked with commercial businesses and organizations across Greer, SC, from office buildings, to event venues, to churches, to retail facilities and beyond.
Turn to the Commercial AV Experts
Whether you need a new system built from scratch or upgrades and improvements made to your current AV setup, the experts at Hames Pro are here to help. Put your trust in the experts and take advantage of the all-in-one capabilities our team has to offer. Contact us today at 864-490-5716 to get started.