Lighting System Installations in Greer, SC
Lighting sets the mood. Having the right lighting system design in Greer, SC in your facilities makes it easy for audiences to take in audio-visual presentations, without any distractions or difficulty in viewing.
Hames Pro's AV system contractors offer lighting system design, to ensure your A/V system is properly supported by the right ambiance and control.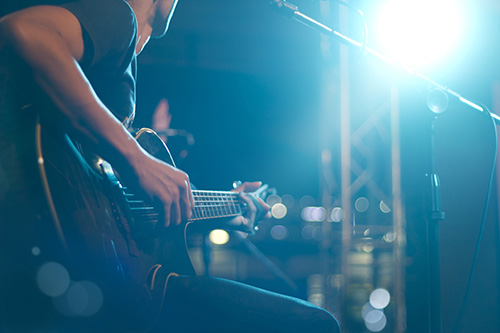 Create or Enhance Your Lighting

Lighting systems are designed to be added to and enhanced over time. To keep your facilities ahead of the next trend, we install fully digital lighting consoles, as well as computer-driven lighting consoles. Using scenes and cues, an operator will easy be able to control all aspects of the lighting system. Better still, we make it easy to upgrade or expand your lighting capabilities at any time with open-ended infrastructure.

Stage and Theatrical Lighting

Stage and theatrical lighting enhances mood and provides dramatic color and flair to the stage. We can design a lighting system to set the mood to draw attention to the desired area, whether you're hosting a life performance or showing an A/V presentation that demands total focus and attention.

Optional additions can be made to control house lights from the lighting console, as well as from a wall panel, giving you total control over how to set the tone.
Total Lighting Installations
As with all of our audio/video installations, your lighting system will be tailored specifically to your facilities and your needs. We'll work with you to map the scope of the installation, as well as recommend different products and services.
For more information about our lighting products and installation services, please contact Hames Pro today at 864-490-5716.
We're ready to consult with you at length about your video recording needs.