About Hames Pro
Hames Pro is a respected AV system contractor and expert on audio/video design in Greer, SC. We provide complete presentation and production solutions to commercial and institutional clients. Our track record of successful projects is well established, and we take immense pride in being an all-in-one authority for concept-to-completion projects.
---
Unrivaled Experience
Hames Pro has decades of experience in audio/video installations, music recording, and mixing. Our well-rounded team is equipped with the insights and resources to provide optimal technology and solutions for every project. Whether it's a retrofit of an existing facility or new construction, every project receives our careful attention to detail.
In a digital world of constant change and evolving technology, Hames Pro helps you navigate options and products, optimizing your message through cutting-edge sound, projection, video and lighting systems. We assemble your chosen technology using decades of hands-on experience, delivering an unparalleled caliber of audio/video services in Greer, SC.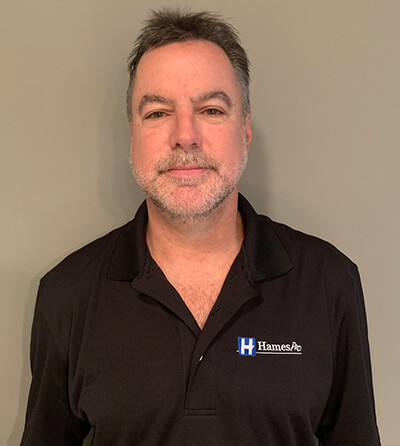 Russ Moore – President (CTS)
Russ Moore is the owner of Hames Pro. Russ took over the professional installation division of Hames when the Gaffney and Florence music stores closed in 2011. He is serving our past customers and creating new partnerships every day. He obtained Certified Technical Specialist (CTS) through Infocomm in 2009, and is usually the first person a customer will speak or email with. He is in charge of design, sales, ordering, and team coordination, as well as after the sale service.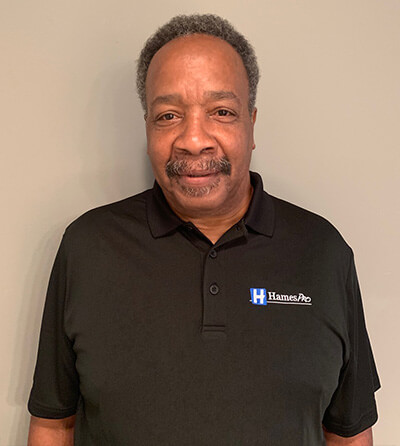 Kenny Rogers – Installation Team
Kenny Rogers began his career in the military. Kenny was a Systems Installer for Hames Music for over 20 years. Kenny uses a wide range of professional installation skills. He is very focused on customer service and making sure that all systems are properly installed correctly and on time. Kenny and his team are key in making sure installations are professionally tested, completed, on time, and on budget. Kenny has a superior record of safety on the job and has proven himself with hundreds of successful installations in the Southeast.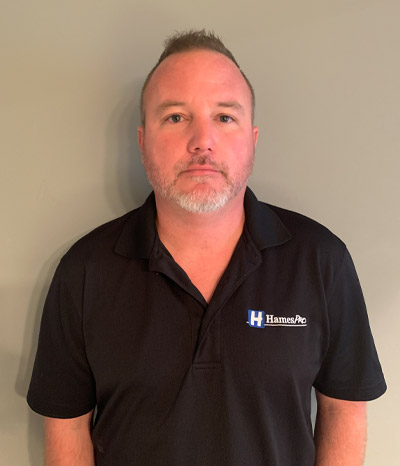 Kraig Hayhurst – Installation Team
Kraig comes from a strong construction background. Kraig thinks through the project and helps the team find the best way to get the installation done safely, and professionally. Great attitude and witty sense of humor brings a bright spark to the Hames Pro Team. Kraig, like most of the team is also a musician, playing guitar and singing with many bands over the years.
Customers We Serve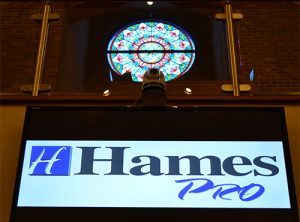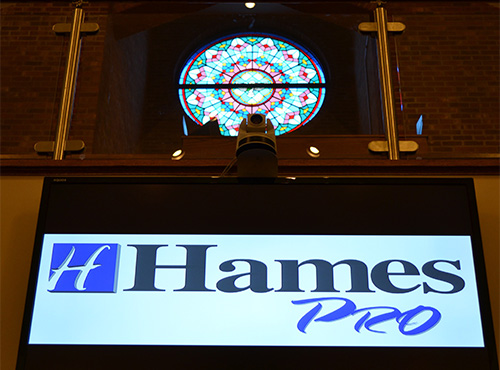 Our systems enhance communication in houses of worship, schools and lecture halls, board and conference rooms, municipal facilities, courtrooms, stadiums, arenas, theaters and entertainment venues, funeral homes and wherever else you need to get your message across.
We consistently receive feedback from clients and industry insiders, helping us stay on top of our game and maintain our leadership in the multimedia field. Our experienced team has decades of insight and we're able to design solutions and sound system installations ideal for any setting.
Complete Customer Service
Whether you're having a new system installed or need calibration and care for your existing equipment, rest assured our team will deliver it. We're known for our above and beyond level of customer service! Let's talk through your needs and we'll make sure they're met. We want to make sure you have the best audio-visual experience now and for years to come.
Contact Hames Pro today at 864-490-5716 for more information about our capabilities or to inquire about our expert-caliber audio-visual services