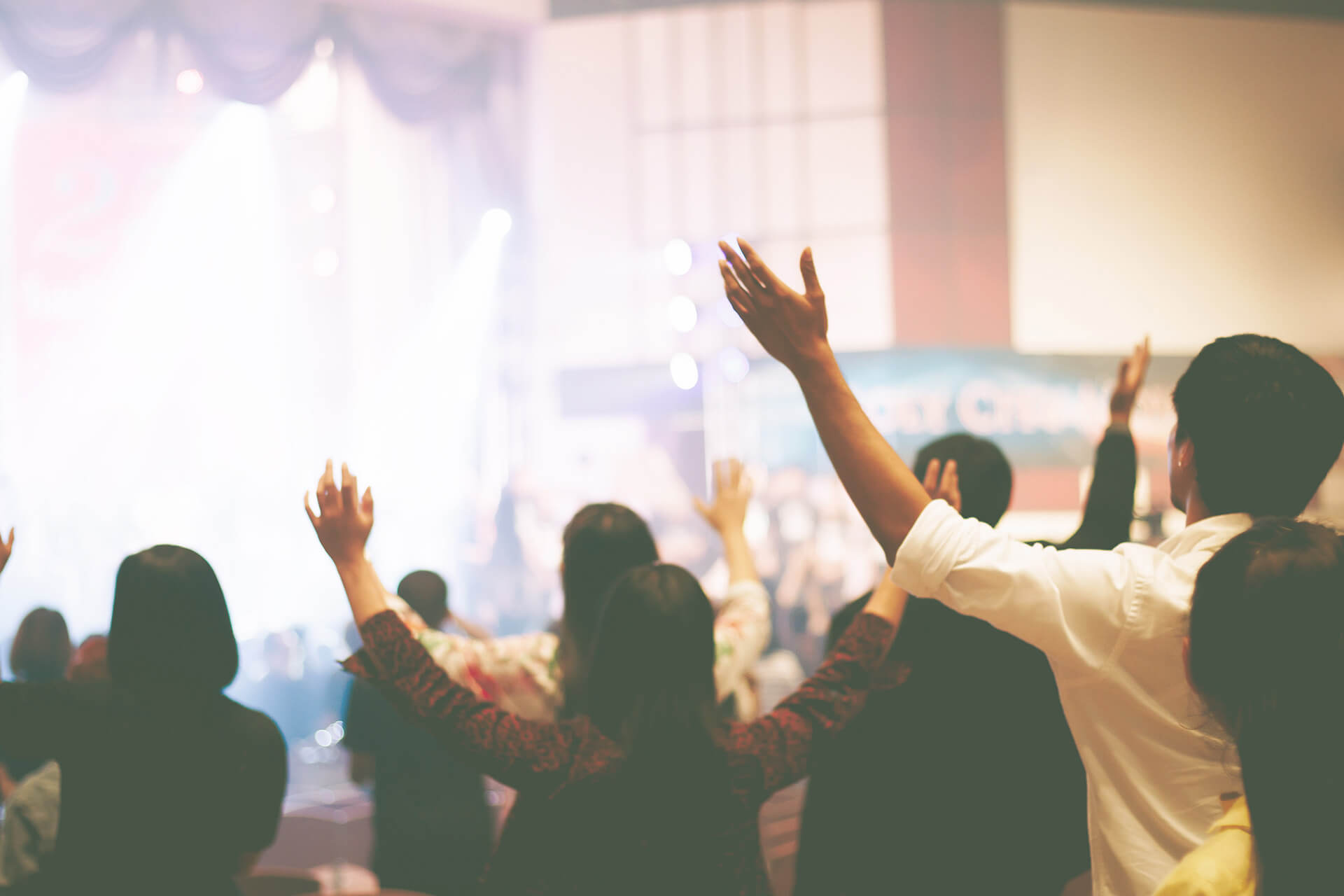 Offering Maintenance Contracts and A/V Training
to churches located in Charlotte, NC and Greenville, SC
AV System Contractors in Greer, SC
Hames Pro is the region's premier designer and installer for projection, lighting, acoustical design treatments, video and audio systems. We serve commercial customers seeking exceptional entertainment solutions. Turn to us for expert-caliber workmanship, on the back of industry-leading products. We also service and calibrate existing systems, to ensure your A/V system always meets your needs and expectations.
Excellence in Lighting, Sound and Acoustical Design
Our team of talented professionals love what they do! Nothing makes us happier than to design an audio-visual system specific to your facilities, and to see the results of that system change your entire presentation experience. We're lauded for our video and sound system maintenance and overall approach—which involves a personalized consultation and walk-through—and we always keep your needs and expectations top-of-mind.
Whether you're building out a robust new presentation space or making updates to a decades-old A/V system, trust the pros. Hames Pro promises results that'll take your breath away! Let us put the power of superior audio, video, lighting and acoustics at your fingertips, with a system that's state-of-the-art, easy-to-use and fully-equipped to exceed expectations.
We're the only tech specialist you ever need to call!
Our team has been doing what they love since 1975. We're one of South Carolina's most respected and successful audio, visual and acoustical contractors.
We offer complete service capabilities, including sales, installation, service and maintenance. We're the only tech specialist you ever need to call!
We serve all types of customers, including churches, schools, government offices and private corporations.
Customers trust us because of our excellent maintenance rogram. We have contracts to maintain, repair and calibrate sound and video systems for as long as you own them.
AV integrators & audio-visual experts
For decades we've been the audio-visual experts, serving the needs of schools, businesses, churches, municipalities and entertainment venues. Our knowledge of A/V system design and implementation makes us the foremost authority on delivering that superior experience you demand—whether you're presenting in a boardroom or putting on a stage show.
Regardless of the venue or the scope of technology involved, rest assured we build audio video systems in Greer, SC that exceed even the highest expectations.
Contact Us Today
Entertainment by Design
When you're putting on a presentation, you want to deliver an experience that keeps people engaged—one that stimulates the senses and stirs up emotions. That's only possible with crystal-clear video and high-fidelity sound. It's what Hames Pro aims to deliver to every commercial customer choosing us for presentation production services and audio/video installations in Greer, SC.
We're an InfoComm International Certified Technology Specialist, giving us the insights necessary to properly serve our customers with best-in-class technologies. Put your audio, visual and acoustical needs in the hands of qualified professionals who can deliver tailored results.
Contact Hames Pro today for more information about our services.